JetBlue x Red Sox
JetBlue loves Boston. Boston loves the Red Sox. With the power invested in us by the state of Massachusetts, we joined the two in official sponsorship. The centerpiece of this campaign is our season schedule calendar, which we turned into authentic, foil-sealed "wax packs" of baseball cards. To surprise and delight, we also inserted prize cards which winners could redeem for cool swag, free flights and unforgettable Red Sox experiences, like painting home plate at Fenway before a game.
CW: CHRIS GILBERT
PRINT PRODUCTION: KRISTINE RING-JANICKI
CDS: AMY FERGUSON/JULIA NEUMANN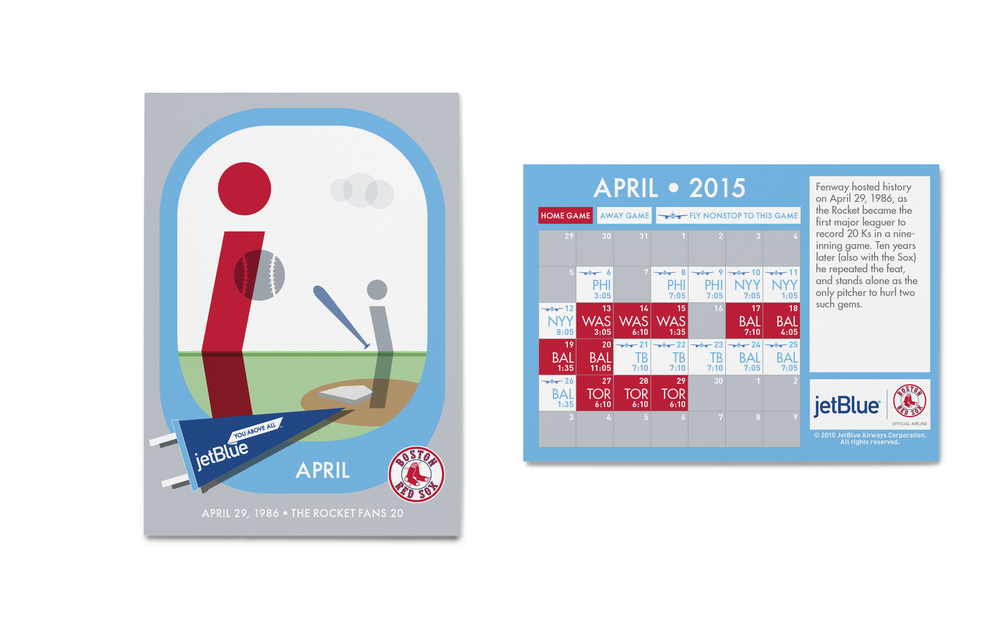 Cards, by month. Front and back.
Red Sox program print campaign.